Sponsors & Partners
ProjectLink is one of Australia's biggest online directories for the building, road, landscaping, mining, port and railway sectors.

ProjectLink has been specifically designed to connect key industry specifiers and customers to relevant suppliers in order to source products & services for commercial, residential, industrial and major projects.

"Can't find the product? ProjectLink will source it for you".

For more information, please visit www.projectlink.com.au
---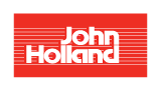 John Holland is a leading provider of engineering and contracting services to the building, infrastructure, engineering and rail sectors. In WA, we have delivered some of the state's landmark projects and offer unrivalled expertise in heavy haulage railways and developing, upgrading and maintaining the urban rail network.
For more information, please visit www.johnholland.com.au
---

With over 30 years supplying services and products to the steel fabrication, concrete construction and underground mining projects across Australia and the world. Fero Group offer experience, reliability and quality across its wide-spread market reach. Fero offer abrasive blasting and painting services, reinforcing steel supply, underground mining products and now Australia's largest and most advanced hot-dip galvanising facility. Fero is an exciting and dynamic company continuing to push the boundaries of what can be achieved by an Australian manufacturer.
For more information, please visit www.fero.com.au

---

TeamBinder – Bringing project teams together
With more than 20 years' experience in providing online document control and collaboration services to major projects worldwide, QA Software's TeamBinder provides unparalleled control in a user friendly environment. All delivered with 24x7x365 support and service from a dedicated team.

With best practice built in, TeamBinder is the system of choice for organisations and projects around the world including: North America's Kiewit Corporation, PTA WA, APLNG, Origin Energy, Lend Lease, John Holland and UGL.

TeamBinder, is the benchmark, in terms of flexibility and rigour when it comes to deploying a document control system that works the way your project needs.

For more information, please visit www.teambinder.com

---


Boral is one of the leaders in the Australian building & construction industry, with over 60 years of experience in the manufacturing and delivery of construction materials. Boral offers tailored solutions for all your building, civil and infrastructure projects, whether it is haul road or airstrip construction, mobile concrete delivery and even crushed rock applications.
For more information, please visit www.boral.com.au

---

Hartway Galvanizers have been in Western Australia for 33 years, have two plants in Perth and have the capacity to galvanize 60,000 tons of steel per year. The business has an experienced team to help you with design for galvanizing, durability and project delivery plans.
For more information, please visit www.hartway.com.au
---

McMahon Services is an industry leading, privately owned industrial, construction and environmental services provider. With offices in every State and Territory of Australia, McMahon Services employ over 550 staff and deliver a range of construction projects from city centres to remote locations. Core services include Asbestos Removal, Demolition and Decommissioning, Civil Engineering, Environmental Remediation, Industrial and Resources Construction, Cranage and Rigging, Building Refurbishments, Industrial Cleaning, Roofing and Cladding.

For more information, please visit www.mcmservices.com.au

---


From precast concrete, to ferrous products, to plastic pits, at Cascada we've been doing it all since 2004. Sourcing. Fabricating. Delivery. In concrete. In metal. In plastic. In partnership with clients across WA and the civil, industrial and residential construction sectors. Tap into our problem-solving expertise.
For more information, please visit www.cascadagroup.com.au
---

C.R.Kennedy & Co is the largest national importer and distributor of surveying equipment in Australia, and the exclusive distributor for leading brands such as Leica Geosystems, Riegl, Pentax and Myzox. Our four divisions specialise in Surveying, Medical, Photographic, and CCTV/Surveillance equipment.

For more information, please visit survey.crkennedy.com.au
---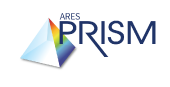 PRISM is an enterprise project lifecycle management solution that supports the planning, execution and completion of capital projects for dependable forecasts, cost control and performance measurement.

PRISM aligns the project budget and schedule, provides automated change management and delivers predictive analytics with reports and dashboards so that you can make strategic decisions.
For more information, please visit www.aresprism.com
---
The Embelton Group of Companies operates across a variety of market segments within the building sector, supplying specialised building materials including, timber flooring, cork & rubber products to metal fabrication. Embelton has also established itself as market leader within the engineering sector, providing solutions for noise and vibration isolation across apartment construction to rail lines, public buildings, concert halls, hospitals and shopping centres for more than 60 years.
For more information, please visit corporate.embelton.com

---

Burdens Australia is strategically positioned as a key manufacturer and supplier of specialized Civil, Electrical, Plumbing, Rail, Water and Environmental solutions.

With over 20 years of operation, Burdens Australia's global focus enables us to bring together the benefits of our international experience with local products and industry partners.

Against a background of industry rationalization and consolidation, Burdens Australia continues to expand their product range to ensure they offer the highest level of choice from early works planning, project management to development and project completion. From design through to construction, Burdens Australia is committed to developing a close working relationship with our clients, providing an innovative product range to meet your project demands.

For more information, please visit www.burdens.net.au

---

Trenchless Australasia, the Australasian Society for Trenchless Technology's official publication, contains the latest developments and projects in the industry. Subscribe to receive the quarterly magazine and annual Australasian Trenchless Directory today.
For more information, please visit www.trenchless-australasia.com
---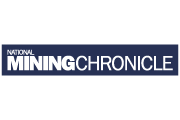 National Mining Chronicle is your informed connection to what's making news in the Australian and overseas mining industry today. The high-gloss magazine tackles the biggest matters facing mining and reflects the evolving face of the industry through insightful and indepth articles and opinion pieces. National Mining Chronicle is a voice of clarity in the ever-changing mining space.

For more information, please visit www.nationalminingchronicle.com.au
---
EventsLinked is an online networking facility - specifically designed for conference and seminar attendees. It allows the attendees of an event to interact with one-another, before and after the event.
For more information, please visit www.eventslinked.com