ProjectLink is one of Australia's biggest online directories for the building, road, landscaping, mining, port and railway sectors.

ProjectLink has been specifically designed to connect key industry specifiers and customers to relevant suppliers in order to source products & services for commercial, residential, industrial and major projects.

"Can't find the product? ProjectLink will source it for you".

For more information, please visit www.projectlink.com.au
---

CR Kennedy is your national partner for all positioning needs from survey to machine control to building construction and everything in-between. Wherever you are in Australia, C.R. Kennedy are with you, providing an unparalleled level of service and support from industry experts to get the job done safely and efficiently.

For more information, please visit www.crkennedy.com.au
---

WA Works, compiled by the Chamber of Commerce and Industry of Western Australia, is the number one source of WA supply chain and major project news dedicated to five key industry sectors; construction, infrastructure, energy, resources and defence. WA Works is a subscription-based service and includes a quarterly magazine and fortnightly e-newsletter, as well as the exclusive Major Projects List and Major Projects Historical List.

For more information, please visit https://cciwa.com/wa-works
---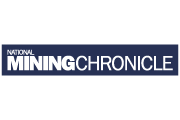 National Mining Chronicle is your informed connection to what's making news in the Australian and overseas mining industry today. The high-gloss magazine tackles the biggest matters facing mining and reflects the evolving face of the industry through insightful and indepth articles and opinion pieces. National Mining Chronicle is a voice of clarity in the ever-changing mining space.

For more information, please visit www.nationalminingchronicle.com.au
---

Business News is WA's largest independently owned business, most diversified media organisation on a journey to transformation and leading the way in innovation and adaptability.

Business News has a reputation for insightful business reporting in the State. Readers are empowered by fortnightly publication, digital media and the BNIQ database.

For more information, please visit www.businessnews.com.au

---

Roads & Infrastructure Australia is a leading news resource for the Australian roads, civil engineering and infrastructure sectors. Roads & Infrastructure is a key source for industry decision-makers, contractors, engineers, asset managers and individuals in government and the private sector looking to keep informed on important issues, developments, projects and innovations shaping the infrastructure industry.
For more information, please visit www.roadsonline.com.au
---


EventsLinked is an online networking facility - specifically designed for conference and seminar attendees. It allows the attendees of an event to interact with one-another, before and after the event.

For more information, please visit www.eventslinked.com