ProjectLink is one of Australia's biggest online directories for the building, road, landscaping, mining, port and railway sectors.

ProjectLink has been specifically designed to connect key industry specifiers and customers to relevant suppliers in order to source products & services for commercial, residential, industrial and major projects.

"Can't find the product? ProjectLink will source it for you".

For more information, please visit www.projectlink.com.au
---


PlanGrid is the leader in construction productivity software. Used on more than 500,000 projects around the world, PlanGrid's value extends over numerous phases of construction, building a massive and accurate history of every jobsite that creates a data-rich record set at turnover that is essential to long-term operations.
PlanGrid is the first construction productivity software that allows contractors and owners in commercial, heavy civil, and other industries to collaborate easily from their mobile devices and desktop, managing blueprints, specs, photos, RFIs, field reports, and defect lists.
For more information, please visit www.plangrid.com
---

TeamBinder – 'Next Practice' in Document Control
TeamBinder, is a leading edge document management solution for the Engineering and Construction industry, simplifying access, management and control of project documents.

A commitment to 'next practice' means that we are continually developing our solution so we are inventing the future and going beyond client and industry expectations.

Our position as the innovators of the leading platform in infrastructure in Australia has seen us implement more than 100 infrastructure projects valued at more than $90 billion, placing TeamBinder well ahead of competitive products in the Australian market.

TeamBinder is the system of choice for organisations and projects around the world including: North America's Kiewit Corporation, PTA WA, UGL, Melbourne's Queen Victoria Market Renewal, Singapore's Capitaland and more.

Constant evaluation and evolution ensures that TeamBinder remains as the benchmark in terms of flexibility and rigour when it comes to deploying a document control system that works the way your project needs.


For more information, please visit www.teambinder.com
---

Boral is one of the leaders in the Australian building and construction industry, with more than 70 years experience in the manufacturing and delivery of construction materials. Whether it is to build a road or airstrip construction, onsite mine site concrete delivery or even crushed rock applications for ports or railways, Boral can offer tailored solutions for all your building, civil and infrastructure projects.

For more information, please visit www.boral.com.au

---

CR Kennedy is your national partner for all positioning needs from survey to machine control to building construction and everything in-between. Wherever you are in Australia, C.R. Kennedy are with you, providing an unparalleled level of service and support from industry experts to get the job done safely and efficiently.

For more information, please visit survey.crkennedy.com.au
---

WA Works, compiled by the Chamber of Commerce and Industry of Western Australia, is the number one source of WA supply chain and major project news dedicated to five key industry sectors; construction, infrastructure, energy, resources and defence. WA Works is a subscription-based service and includes a quarterly magazine and fortnightly e-newsletter, as well as the exclusive Major Projects List and Major Projects Historical List.

For more information, please visit https://cciwa.com/wa-works

---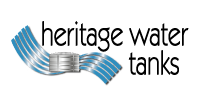 Heritage Water Tanks commercial and industrial products are all manufactured using the highest quality materials available. Our tank walls are profile rolled using BlueScope ZINCALUME® or COLORBOND® steel.
Services include:
Tank design, construction and installation

Engineering services

Tank inspection, maintenance and cleaning

Insurance assessments and repair

Refurbishment

Lining and re-lining
For more information, please visit www.heritagetanks.com.au

---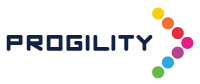 Progility is a systems integrator and professional services provider that specialises in providing mission critical communication solutions in challenging environments.
Including but not limited to:
DAS – In Building Distributed Antenna Systems (Cellular & Radio)

Two Way Radios

Temporary Construction Communications - Trailers and Skids

Corporate and Public WiFi

Microwave Links
For more information, please visit www.progility.com.au

---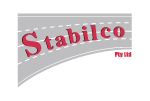 Stabilco is a specialist Lime and Cement Soil Stabilisation company and part of The Stabil-Lime Group who have been in business close to 40yrs. Stabilco work throughout Australia, constructing and repairing pavements on Air Strips, Haul Roads and major highways. Stabilco is the right choice to make your project a success.
For more information, please visit www.stabilco.com.au, or contact us on 1800 STABCO ( 1800782226 ).
---

ALWAYS. RELIABLE. CUSTOMER-ORIENTED.
THE RIGHT SOLUTION FOR MARKETS AND CUSTOMERS EVERY TIME

As one of Europe's leading manufacturers of sealing systems for cables, pipes and building entries, we protect buildings from penetrating water, gas, fire, dirt and vermin. Our innovative solutions guarantee absolute leak tightness, economic efficiency, user friendliness and durability in all kinds of construction work. From detached houses to various construction services through to large infrastructure projects such as airports and power stations.

Our customers include utility companies, Hauff-partner, public utilities, construction companies, telecommunication companies and industrial partners. Yet architects, planning engineers and private property developers also rely on our experience and expertise. We offer them all the right solution to meet their unique challenges – either from our comprehensive product range or custom-built.
For more information, please visit www.hauff-technik.de/en/

---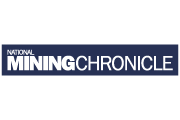 National Mining Chronicle is your informed connection to what's making news in the Australian and overseas mining industry today. The high-gloss magazine tackles the biggest matters facing mining and reflects the evolving face of the industry through insightful and indepth articles and opinion pieces. National Mining Chronicle is a voice of clarity in the ever-changing mining space.

For more information, please visit www.nationalminingchronicle.com.au
---

Business News is WA's largest independently owned business, most diversified media organisation on a journey to transformation and leading the way in innovation and adaptability.

Business News has a reputation for insightful business reporting in the State. Readers are empowered by fortnightly publication, digital media and the BNIQ database.

For more information, please visit www.businessnews.com.au

---

Roads & Infrastructure Australia is a leading news resource for the Australian roads, civil engineering and infrastructure sectors. Roads & Infrastructure is a key source for industry decision-makers, contractors, engineers, asset managers and individuals in government and the private sector looking to keep informed on important issues, developments, projects and innovations shaping the infrastructure industry.
For more information, please visit www.roadsonline.com.au
---


EventsLinked is an online networking facility - specifically designed for conference and seminar attendees. It allows the attendees of an event to interact with one-another, before and after the event.

For more information, please visit www.eventslinked.com