24,000 Metric Tonnes of Lithium
Posted On January 31, 2018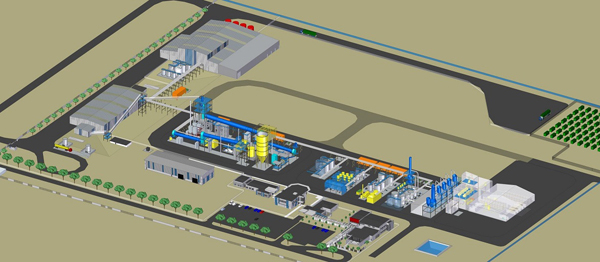 Investors are going crazy for lithium. The chemical element is anything but scarce to find, but with the millions of phones, computers, electric vehicles and energy-storage systems being run on lithium ion batteries, it's a high commodity.
It's no surprise that international company Tianqi Lithium Corporation put in a bid to construct and run the lithium hydroxide processing plant in Kwinana, Western Australia and won. Being facilitated by Tianqi Lithium Australia Pty Ltd, a subsidiary of Tianqi Lithium Corporation, the two-stage plant will process high-grade lithium concentrate, sourced from the nearby Talison Lithium Greenbushes mine.
Phil Thick, General Manager of Tianqi Lithium Australia, will give a comprehensive presentation on the project at the 9th Annual WA Major Projects Conference 2018. Held over two days, 21-22 March, at the Perth Convention & Exhibition Centre, the Conference is the state's premiere infrastructure industry event.
Stage One of the Kwinana project will cost approximately $400 million, will be designed to produce 24,000 metric tonnes per annum (tpa) of battery grade lithium hydroxide and create 500 construction jobs for Western Australians and 115-plus during operation. Tianqi also estimates a minimum of 15-20 per cent year-on-year growth continuing for seven to eight years.
While construction began in the final quarter of 2017, Tianqi is already in discussions about adding a $317 million expansion which would see the plant's produce doubled to 48,000tpa.
The Kwinana Plant is one of the relevant industry topics featured on this year's WA Major Projects agenda. Others include Metronet, the Greater Curtin Vision, Revitalising Fremantle, The Towers and Ritz Carlton Hotel, plus over 10 more. Additional to presentations, attendees will also take part in specialised panel discussions and networking sessions.
The 9th Annual WA Major Projects Conference 2018 will take place on the 21-22 March at the Perth Convention & Exhibition Centre. Registration is now open.


About Expotrade
Expotrade is a global conference and event organizer with its head office based in Melbourne, Australia. Expotrade has delivered some of the largest, most successful B2B industry conferences and events in the areas of infrastructure, major projects, sustainability, technology & architecture. For almost 10 years, our unique blend of knowledge, experience and flexibility has accomplished an array of consistently top quality events. Today, Expotrade events enjoy such a distinctive edge, they are amongst the best patronised in the calendar.
For more information, visit www.expotradeglobal.com
Image source: Tianqi Lithium Corporation