Kings Square Redevelopment in first stages
Posted On December 13, 2017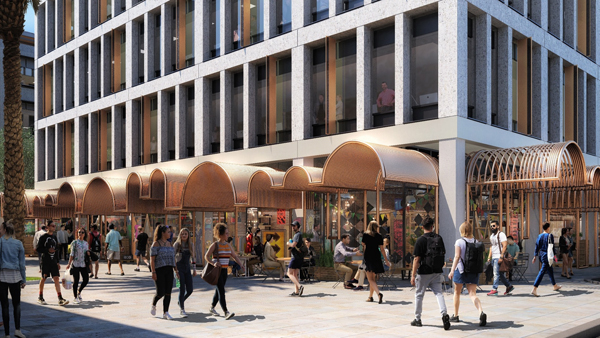 The $270 million redevelopment of Kings Square, Freemantle, is currently in construction planning stages with Probuild. The port city has had a long wait for the process to begin after developer Sirona Capital needed to find a main, long-term tenant for the 30,000sqm office space being built.
At the 9th Annual WA Major Projects Conference 2018, Russell Kingdom, Kings Square Project Director, Manager City Design and Projects, City of Fremantle, will give a comprehensive presentation on the ambitious project.
The Conference is a two-day event on the 21st and 22nd of March, 2018, at the Perth Convention & Exhibition Centre. The agenda features a range of high-level infrastructure industry experts who will talk on the projects shaping Australia's largest state.
The development will include a retail component comprised of 5783sqm of arts, apparel, homewares and marketplace stores. These sectors will be divided into multiple areas called The Daily, Street Alley, Tidal Lane, Newman Court and The Emporium. Street Alley, Tidal Lane and Newman court will also offer fast, fresh food options for customers and workers. When completed, the redevelopment will play host to 40 tenants with over 50 per cent of those being food and beverage operators.
Additional to this, the precinct will also include community amenities such as a library and civic offices. In November 2016, the Barnett Government announced that in 2020 they would relocate 1500 public servants from the Housing Authority, the Department of Corrective Services and the Department of Transport to the new facility.
International architecture firm HASSEL and international consultants HDR designed the commercial areas of the redevelopment. The theme chosen is 'FOMO', typically known as the acronym for 'Fear Of Missing Out', now will be interpreted as 'Fremantle On My Own'. The designers have said they threw out the rule book for retail design and removed shopfronts and traditional retail spaces, but rather created something to reflect Fremantle's history and its residents.
City officials state that the project will bring a needed $358 million boost to the local economy.
The 9th Annual WA Major Projects Conference 2018, on the 21st- 22nd March, 2018, at the Perth Convention & Exhibition Centre, is the states premiere and largest infrastructure and major projects event. It attracts over 300 attendees annually and includes focused major project presentations, expert panel discussions and specialised networking sessions.
About Expotrade
Expotrade is a global conference and event organizer with its head office based in Melbourne, Australia. Expotrade has delivered some of the largest, most successful B2B industry conferences and events in the areas of infrastructure, major projects, sustainability, technology & architecture. For almost 10 years, our unique blend of knowledge, experience and flexibility has accomplished an array of consistently top quality events. Today, Expotrade events enjoy such a distinctive edge, they are amongst the best patronised in the calendar.
For more information, visit www.expotradeglobal.com
Image Source: Sirona Capital