Conference Agenda
---
---
08:00 - 08:50
REGISTRATION
09:00 - 09:30
Speed Networking
This speed networking session will allow delegates to introduce themselves and swap business cards with other conference attendees.
09:30 - 10:00
Creating A Long-Term Pipeline of Works While Boosting Job Creation
Following the first surplus in five years of $553 million and a $6.8 billion reduction in peak net debt since the Government's first Budget, WA back on track to diversify the State's economy and produce a number of job-creating initiatives.
10:00 - 10:30
WA's 20-Year Infrastructure Blueprint
The newly established and independently run Infrastructure WA will provide expert advice on the States Infrastructure needs and priorities
Infrastructure WA will be responsible for assessing and reporting on major government infrastructure proposals prior to investment decisions being made, providing advice on infrastructure priorities and funding and financing options, and co-ordinating the State's submissions to infrastructure WA
A 20-year plan will outline necessary infrastructure within the growing State

John Langoulant AO, Chair Designate, Infrastructure WA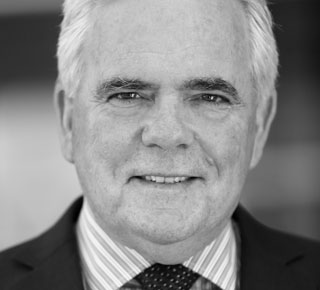 10:30 - 11:00
Perth's Most Ambitious Public Transport Program
Connecting Perth with more transport, housing and employment opportunities, the ambitious METRONET rail project will deliver approximately 72 kilometres of new passenger rail and up to 18 new stations.
METRONET is the catalyst that will transform 5000 hectares of land surrounding new stations into desirable living, working and investment space
WA will experience a higher level of connectivity by creating cohesive communities with a universally accessible range of housing, jobs and services to the growing population

Anthony Kannis, Project Director, METRONET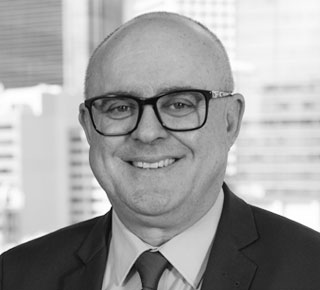 11:30 - 12:00
Iron Bridge Magnetite Project
Following the approval of Stage 2 by FMG and joint venture partners, this $3.7 billion project is set to create 3,000 jobs during the construction phase and up to 900 permanent jobs once operational
Located 145km south of Port Hedland, the site will produce the equivalent of 20 million dry metric tonnes of magnetite ore per annum once at full operational capacity
The site is anticipating delivery of first ore in the first half of the 2022 calendar year, with full production to commence in the following 12 months
12:00 - 12:30
Bunbury Outer Ring Road
Consisting of three sections – northern, central and southern – the proposed Bunbury Outer Ring Road is a 27-kilometre section of highway connecting Forrest Highway to Bussell Highway
Identified as a priority initiative with a medium-term timescale (5-10 years) by Infrastructure Australia in 2018
12:30 - 13:00
Locking in Projects for Regional WA
Over the next four years, more than $5.6 billion will be spent on regional infrastructure, investing in regional roads, hospitals and educational facilities
Following the State Budget, funding will deliver vital job-creating infrastructure developments that will act as a domino effect, boosting health and community services across the region. Additionally, the Employer Incentive Scheme will deliver $45 million to regional WA.
13:00 - 14:00
LUNCH BREAK
14:00 - 14:30
Perth Airport's Preliminary Draft Master Plan 2020
The 2020 master plan outlines the steps that will be taken towards the consolidation of all commercial airline services to a central location
Developing necessary infrastructure that coincides with the State's anticipated population growth and the fostering of a better economy
14:30 - 14:50
Level Crossing Removals on the Transperth Network
In conjunction with the METRONET Project, 4 level crossings have been identified for removal over a 4-year period, with an additional 4 under consideration
Currently in Business Case Development phase, the State Budget has included a commitment to remove 2 level crossings from the inner Armadale Line
14:50 - 15:10
Tonkin Highway's Transformational Upgrade
Creating 5,200 jobs over the coming years, the Tonkin Highway upgrades will improve freight efficiency, connectivity and travel time for commuters
Completed under the 'Boosting Jobs, Busting Congestion' package, the State's most congested intersection at Tonkin Highway and Welshpool Road will be fixed
This necessary upgrade will widen the highway from Great Eastern Hwy to just north of Guildford Road, separate interchanges at Kelvin and Welshpool roads with a new flyover at Hale Road and extend from Thomas Road to South Western Hwy in Mundijong
15:40 - 16:00
Transformative Trends in the Mining Industry
Examining the State's economic backbone current and future value
Rethinking the current strategy
Living through the age of disruption
Demonstrating value to key stakeholders
16:00 - 16:50
PANEL DISCUSSION
Promoting Successful Urban Growth and Development in Our Cities and Regions
Identifying projects that will provide a better quality of life for commuters and deliver a stronger economy through more efficient freight and transport links
How to enhance the efficiency and effectiveness of decision-making and planning of major infrastructure projects
Planning for WA's growing population

John Gelavis, Executive Director, Master Builders WA
Sandra Brewer, WA Executive Director, Property Council of Australia
Susan Kreemer Pickford, General Manager Western Australia, Engineers Australia
Tanya Steinbeck, Chief Executive Officer, UDIA (WA)

17:00 - 18:00

COCKTAIL NETWORKING FUNCTION
08:25 - 08:50
REGISTRATION
09:00 - 09:30
Speed Networking
This speed networking session will allow delegates to introduce themselves and swap business cards with those they are seated with and other summit attendees.
09:30 - 10:00
Critical Health Infrastructure Funding
In order to ensure every citizen can better access healthcare within WA, the State government is investing $9.1 billion in health service investment, including $6 billion in health infrastructure developments.

Dr David J Russell-Weisz, Director General, Department of Health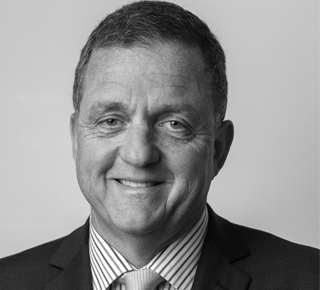 10:00 - 10:30
Koodaideri Project
Approved by Rio Tinto in 2018, the $3.8 billion Koodaideri project will begin production in late 2021
Integrating extensive automation and digitalisation technologies, the project is estimated to create hundreds of jobs during the construction phase, and a permanent 600 operational jobs over a 30-year lifespan
10:30 - 10:50
Ambitious Pilbara Expansion Plans
11:50 - 12:10
Congestion Busting Road Upgrades
Perth's congestion currently costs the economy $1.6 billion annually, however upon the completion of all scheduled road upgrades this will decrease significantly
$4.2 billion set aside for future road infrastructure and upgrades by the McGowan Government
The Roe Highway package of projects, due to commence in 2020, will create 1,050 jobs, through the Great Eastern Highway Bypass Upgrade and Abernethy Road Upgrade
12:10 - 13:00
PANEL DISCUSSION
Confidence Returning to WA's Economy
13:00 - 14:00
LUNCH BREAK
14:00 - 14:20
A High Priority Initiative - Swan River Crossing
Currently the Freemantle Traffic Bridge and Sterling Bridge are the only available crossings for vehicles over the Swan River at Freemantle Harbour. With the Freemantle Bridge approaching the end of its useable life, commuters are in need of an alternative.
The proposed construction of a 257m bridge with included track rail will improve network reliability, freight productivity and access to freight gateways.
14:20 - 14:40
Preparing for The Future
The rapid growth of smart technology, mainly electric vehicles and battery-based energy storage systems is driving the demand for lithium-ion batteries
WA is uniquely placed to become a world leader in the battery industry with its substantial reserves of all the battery minerals used in the manufacturing of rechargeable batteries – incl. lithium, nickel, cobalt, manganese and alumina.
14:40 - 15:00
Deconstructing Congestion Whilst Creating Job Opportunities
With $4.2 billion allocated for road infrastructure and maintenance initiatives in the 2019/20 State Budget, the Boosting Jobs, Busting Congestion program is set to reduce traffic congestion, improve safety on the road and create employment opportunities
Investment in roads infrastructure the first step of revitalising Perth's transport network
15:05 - 15:35
REFRESHMENTS
Agenda is subject to change
*Speakers to be confirmed