Sponsors & Partners
The Civil Contractors Federation (CCF) is Australia's peak civil construction industry body. As the voice of the civil construction industry we advocate for the interests of our members to all levels of government. In Western Australia, CCF WA represents more than 200 Contractor and Associate Members across the state.
For more information, please visit www.ccfwa.com.au
---

DevelopmentWA is the State's central development agency.
We are shaping our State's future by designing and developing connected communities, prosperous industry and resilient regions.
Our comprehensive development portfolio ensures Western Australia is firmly positioned for growth as we create the best places for people to live, work, visit and do business.
For more information, please visit: www.developmentwa.com.au
---

InfraBuild Construction Solutions (formerly LIBERTY OneSteel Reinforcing)
Australia's premier supplier of steel reinforcing construction solutions supported by a national network of 35 branches.
InfraBuild Construction Solutions is a full-service reinforcing supplier to tier 1 builders and mega infrastructure projects across Australia. It is one of Australia's premier suppliers of steel reinforcing solutions for commercial, residential and civil construction and mining industries. InfraBuild Construction Solutions' national network of 35 branches services customers Australia wide, supplying quality custom prefabricated reinforcing solutions, products and accessories to both Australia's largest construction companies and the home renovator.
For more information, please visit www.infrabuild.com
---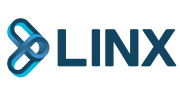 LINX is part of the LINX Cargo Care Group of companies.
They are an expert in reducing complexity in customers' supply chains and making them more efficient.
LINX's combined capabilities across transport logistics, rail and stevedoring enable them to deliver flexible, customer-focused supply chain solutions.
For more information, please visit www.linxcc.com.au
---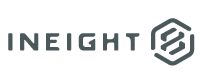 InEight combines proven technology with a unified vision, delivering actionable insights and project certainty to more than 300,000 active users in more than 750 companies. Built on a history of construction and engineering excellence, InEight solutions help companies visualise, estimate, manage, control and connect all aspects of capital and maintenance projects. Based in Scottsdale, Arizona, U.S., InEight, an ISO 27001-registered company, is a subsidiary of Kiewit Corporation.
For more information, please visit www.ineight.com
---

Boral is one of the leaders in the Australian building and construction industry, with more than 70 years experience in the manufacturing and delivery of construction materials. Whether it is to build a haul or airstrip construction, onsite mine site concrete delivery or even crushed rock applications for ports or railways, Boral can tailored solutions for all your building, civil and infrastructure projects.
For more information, please visit www.boral.com.au/
---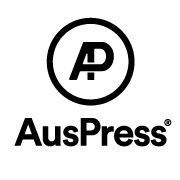 AusPress Systems are a leading supplier for the plumbing and industrial sectors throughout Australia, with over 28 years of experience focussing on large project solutions for stainless tradewaste drainage, polypropylene civil drainage products, stainless press-fit pressure fittings for potable water, fire sprinkler, compressed air and oil & fuel applications.
For more information, please visit www.auspress.com.au
---


CR Kennedy is your national partner for all positioning needs from survey to machine control to building construction and everything in-between.
Wherever you are in Australia, C.R. Kennedy are with you, providing an unparalleled level of service and support from industry experts to get the job done safely and efficiently.

We sell, hire, service and support a complete range of Surveying and Construction Industry Products including Theodolites, Levels, Machine Control, Utility mapping software / hardware, Cable Locators, Ground penetrating radar, UAV / UAS and Laser measuring devices as well as all the accessories you need get the job done.

If you're in the mining, building, surveying, construction or geospatial industries, we can offer a level of service that matches the calibre of the brands we carry.

For more information, please visit survey.crkennedy.com.au
---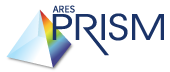 ARES PRISM is an enterprise project controls software that manages the complete project lifecycle delivering dependable forecasts, cost control, and performance measurement. PRISM is a scalable, robust and intuitive system that harnesses industry best practices and integrates all aspects of the project, including cost and schedule, change management, project estimating, earned value, contracts & procurement, and field progressing. Achieve superior project management with increased visibility and control, boosted accuracy and efficiency, and improved financial performance.
For more information, please visit www.aresprism.com
---

We are a customer centric company with 30 years of history & experience serving the Architecture, Engineering, Construction, and Manufacturing industries. We specialise in providing software, hardware technology, training, and consulting to these industries. We are one of the largest Bluebeam and Autodesk Platinum Solution Partners in Australia. Trust, Friendliness and Value are the core of all our solutions and underpins our customer-centric approach. We believe that our customers' success is as important as our own and therefore consistently develop innovative solutions to support our client's interests.
Our mission is to provide hands on industry experience as well as the latest tools, computer infrastructure and knowledge to help our customers achieve success in any project undertaken.
For more information, please visit www.cadgroup.com.au
---

Bluemont, established in 2004, combines experience with the distribution of a limited selection of the world's best tested & proven environmental solutions including:
Kyowa rock bags for erosion & environmental management solutions for construction projects, ports, beaches and inland waterways.
Our territory is Australia, New Zealand and the Pacific Islands.
For more information, please visit www.bluemont.com.au
---

Green Frog Systems is dedicated to designing quality solar lighting and energy storage solutions that deliver greater reliability and efficiency than conventional street lighting. We are helping to shape the future of smart communities by delivering the backbone infrastructure necessary to move people beyond the mains grid and into sustainable technologies.
For more information, please visit: www.greenfrogsystems.com.au
---


With sales of €7.6 billion in fiscal 2017/2018 and customers in 150 countries, thyssenkrupp Elevator built its position as one of the world's leading elevator companies from scratch in a mere 40 years' time applying thyssenkrupp's unique engineering capabilities. With more than 50,000 highly skilled employees, the company offers smart and innovative products and services designed to meet customers' individual requirements. The portfolio includes passenger and freight elevators, escalators and moving walks, passenger boarding bridges, stair and platform lifts as well as tailored service solutions for all products. Over 1,000 locations around the world provide an extensive sales and service network to guarantee closeness to customers.
For more information, please visit www.thyssenkrupp.com/en
---

Sarens is the recognized worldwide leader and reference in crane rental services, heavy lifting, and engineered transport. With state of the art equipment and value engineering, we offer our clients creative and intelligent solutions to today's heavy lifting and engineered transport challenges.
With more than 100 entities in 65 countries operating without borders, we are the ideal partner for small-scale to megascale projects. We currently employ 4921 professionals and diligently man our clients´ projects with top market talent from across the world. Safety and excellence in all we do are paramount to us.
Sarens has been the market leader for over 63 years; over four Sarens family generations are intimately involved in this business. Our success lies in our entrepreneurial spirit and our continued dedication to our job. However, taking heavy lifting and engineered transport seriously is for us not just a matter of DNA and a family tradition but, most importantly, a vocation. The legacy that our proud craftsmen build by deploying our five unwavering values: brilliant solutions, dedication to safety, zeal for excellence, love for traditions, and global spirit. We will keep breaking ground and securing that your project is delivered in the fastest, safest, and smartest way.
For more information, please visit www.sarens.com or contact us at aussales@sarens.com

---

Roads & Infrastructure Australia is a leading print and online resource for the roads, infrastructure and civil engineering professions in local and state government sectors, as well as consultants and contractors within the private sector. Roads & Infrastructure Australia is dedicated to keeping industry up to date with the latest developments in Australia's booming infrastructure sector.
For more information, please visit www.roadsonline.com.au
---