Sponsors & Partners
The Civil Contractors Federation (CCF) is Australia's peak civil construction industry body. As the voice of the civil construction industry we advocate for the interests of our members to all levels of government. In Western Australia, CCF WA represents more than 200 Contractor and Associate Members across the state.
For more information, please visit www.ccfwa.com.au
---

DevelopmentWA is the State's central development corporation.
We are shaping our State's future by designing and developing connected communities, prosperous industry and resilient regions.
Our comprehensive development portfolio ensures Western Australia is firmly positioned for growth as we create the best places for people to live, work, visit and do business.
For more information, please visit: www.developmentwa.com.au
---

InfraBuild Construction Solutions (formerly LIBERTY OneSteel Reinforcing)
Australia's premier supplier of steel reinforcing construction solutions supported by a national network of 35 branches.
InfraBuild Construction Solutions is a full-service reinforcing supplier to tier 1 builders and mega infrastructure projects across Australia. It is one of Australia's premier suppliers of steel reinforcing solutions for commercial, residential and civil construction and mining industries. InfraBuild Construction Solutions' national network of 35 branches services customers Australia wide, supplying quality custom prefabricated reinforcing solutions, products and accessories to both Australia's largest construction companies and the home renovator.
For more information, please visit www.infrabuild.com
---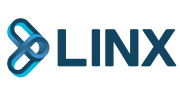 LINX is an expert in reducing complexity in customers' supply chains and making them more efficient.
LINX's combined capabilities across transport logistics, rail and stevedoring enable them to deliver flexible, customer-focused supply chain solutions.
For more information, please visit www.linxcc.com.au/linx-cargo-care-group/linx/
---


CR Kennedy is your national partner for all positioning needs from survey to machine control to building construction and everything in-between.
Wherever you are in Australia, C.R. Kennedy are with you, providing an unparalleled level of service and support from industry experts to get the job done safely and efficiently.

We sell, hire, service and support a complete range of Surveying and Construction Industry Products including Theodolites, Levels, Machine Control, Utility mapping software / hardware, Cable Locators, Ground penetrating radar, UAV / UAS and Laser measuring devices as well as all the accessories you need get the job done.

If you're in the mining, building, surveying, construction or geospatial industries, we can offer a level of service that matches the calibre of the brands we carry.

For more information, please visit survey.crkennedy.com.au
---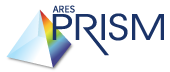 ARES PRISM is an enterprise project controls software that manages the complete project lifecycle delivering dependable forecasts, cost control, and performance measurement. PRISM is a scalable, robust and intuitive system that harnesses industry best practices and integrates all aspects of the project, including cost and schedule, change management, project estimating, earned value, contracts & procurement, and field progressing. Achieve superior project management with increased visibility and control, boosted accuracy and efficiency, and improved financial performance.
For more information, please visit www.aresprism.com
---


With sales of €7.6 billion in fiscal 2017/2018 and customers in 150 countries, thyssenkrupp Elevator built its position as one of the world's leading elevator companies from scratch in a mere 40 years' time applying thyssenkrupp's unique engineering capabilities. With more than 50,000 highly skilled employees, the company offers smart and innovative products and services designed to meet customers' individual requirements. The portfolio includes passenger and freight elevators, escalators and moving walks, passenger boarding bridges, stair and platform lifts as well as tailored service solutions for all products. Over 1,000 locations around the world provide an extensive sales and service network to guarantee closeness to customers.
For more information, please visit www.thyssenkrupp.com/en
---

Roads & Infrastructure Australia is a leading print and online resource for the roads, infrastructure and civil engineering professions in local and state government sectors, as well as consultants and contractors within the private sector. Roads & Infrastructure Australia is dedicated to keeping industry up to date with the latest developments in Australia's booming infrastructure sector.
For more information, please visit www.roadsonline.com.au
---
ProjectLink is one of Australia's biggest online directories for the building, road, landscaping, mining, port and railway sectors.

ProjectLink has been specifically designed to connect key industry specifiers and customers to relevant suppliers in order to source products & services for commercial, residential, industrial and major projects.

"Can't find the product? ProjectLink will source it for you".

For more information, please visit www.projectlink.com.au