Sponsors & Partners

The Civil Contractors Federation (CCF) is Australia's peak civil construction industry body. As the voice of the civil construction industry we advocate for the interests of our members to all levels of government. In Western Australia, CCF WA represents more than 200 Contractor and Associate Members across the state.

For more information, please visit www.ccfwa.com.au

---
ProjectLink is one of Australia's biggest online directories for the building, road, landscaping, mining, port and railway sectors.

ProjectLink has been specifically designed to connect key industry specifiers and customers to relevant suppliers in order to source products & services for commercial, residential, industrial and major projects.

"Can't find the product? ProjectLink will source it for you".

For more information, please visit www.projectlink.com.au
---

Cloud A2K has helped thousands of companies and government agencies involved in the architecture, engineering, construction, infrastructure and manufacturing sectors, reach their full potential by delivering software and hardware solutions and support services such as training, recruitment and IT managed services.
Through our strategic partnerships with major software and hardware vendors, we offer a greater choice of products, services and solutions to meet your needs.
For more information, please visit www.clouda2k.com
---


Boral is one of the leaders in the Australian building and construction industry, with more than 70 years experience in the manufacturing and delivery of construction materials. Whether it is to build a haul or airstrip construction, onsite mine site concrete delivery or even crushed rock applications for ports or railways, Boral can tailored solutions for all your building, civil and infrastructure projects.

For more information, please visit www.boral.com.au
---
Nearmap brings the real world to you. Nearmap captures, manages and delivers the most frequently-updated location content in the world. Delivered within days of capture, our imagery is much higher resolution than satellite imagery and shows change over time. Nearmap helps users save time and money, reduce site visits and make better informed decisions with current, clear imagery.
For more information, please visit www.nearmap.com.au
---


At PwC Australia our purpose is to build trust in society and solve important problems. We're a network of firms in 158 countries with more than 250,000 people who are committed to delivering quality in assurance, advisory and tax services. We strive to make a difference to our clients by providing certification services against ISO global frameworks, food safety and other compliance programs.
For more information, please visit www.pwc.com.au
---


CR Kennedy is your national partner for all positioning needs from survey to machine control to building construction and everything in-between.
Wherever you are in Australia, C.R. Kennedy are with you, providing an unparalleled level of service and support from industry experts to get the job done safely and efficiently.

We sell, hire, service and support a complete range of Surveying and Construction Industry Products including Theodolites, Levels, Machine Control, Utility mapping software / hardware, Cable Locators, Ground penetrating radar, UAV / UAS and Laser measuring devices as well as all the accessories you need get the job done.

If you're in the mining, building, surveying, construction or geospatial industries, we can offer a level of service that matches the calibre of the brands we carry.

For more information, please visit survey.crkennedy.com.au
---

Apricity provides Australian and New Zealand businesses with a flexible and responsive invoice finance facility that grows with their business. Our product has been proven to increase profitability for our clients. You can choose which invoices, how much and when. We can advance up to 95% of your approved invoices immediately.
For more information, please visit www.apricityfinance.com
---

Swivelpole™ is recognised globally for providing customers with simple, fast and affordable access to fixtures and equipment to 12 metres.
Our innovative access solutions eliminate the risk of working at heights, through the controlled lowering of equipment and fixtures to a safe and comfortable working position.
For more information, please visit www.swivelpole.com
---

Major projects are critically dependent on ICT services at all stages.
Frontline has an extensive track record of meeting aggressive major project schedules across a range of industries including resources, infrastructure and construction.
We understand the particular challenges of major projects and the need to manage risks and uncertainties at all stages. Our highly experienced Major Projects Team and agile methodology ensures your ICT components are delivered on time, to budget, meeting service quality requirements.
For more information, please visit www.frontline-services.com.au
---
Tutt Bryant Heavy Lift & Shift is one of Australia's largest specialist operators and we pride ourselves on delivering a fully tailored heavy lift solutions and logistical services based on our customers' needs. In addition to our extensive fleet of cranes, we also have a fleet of high-capacity haulage platforms, decks, moving equipment and alternative lifting systems. In addition our engineering team can provide a range of engineering solutions from basic lift and transport studies right through to complex project management.
For more information, please visit www.tuttbryant.com.au
---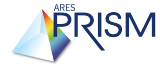 ARES PRISM is an enterprise project controls software that manages the complete project lifecycle delivering dependable forecasts, cost control, and performance measurement. PRISM is a scalable, intuitive system that harnesses best practices and integrates all aspects of the project, including cost, schedule, change, estimating, contracts & procurement, and field progressing.
For more information, please visit www.aresprism.com
---

Roads & Infrastructure Australia is a leading print and online resource for the roads, infrastructure and civil engineering professions in local and state government sectors, as well as consultants and contractors within the private sector. Roads & Infrastructure Australia is dedicated to keeping industry up to date with the latest developments in Australia's booming infrastructure sector.
For more information, please visit www.roadsonline.com.au
---

Infrastructure is Australia's most powerful new communication tool for the infrastructure industry. Uniting the whole supply chain, Infrastructure brings together the asset owners, statutory bodies, consulting engineers and first-tier contractors. Across its print magazine, website and online newsletter, Infrastructure covers the biggest issues in road, rail, airport, port, urban and utility.
For more information, please visit www.infrastructuremagazine.com.au
---


National Mining Chronicle is your informed connection to what's making news in the Australian and overseas mining industry today. The high-gloss magazine tackles the biggest matters facing mining and reflects the evolving face of the industry through insightful and indepth articles and opinion pieces. National Mining Chronicle is a voice of clarity in the ever-changing mining space.
For more information, please visit www.nationalminingchronicle.com.au
---

Build Australia promotes industry achievement, tracking major projects in prospect and in progress around the country, reporting on sustainability, safety, innovation and more across both traditional and digital media. The media suite comprising magazine, website and eNewsletter delivers an information package to the construction industry at executive management level.
For more information, please visit www.buildaustralia.com.au
---
EventsLinked is an online networking facility - specifically designed for conference and seminar attendees. It allows the attendees of an event to interact with one-another, before and after the event.
For more information, please visit www.eventslinked.com