Speakers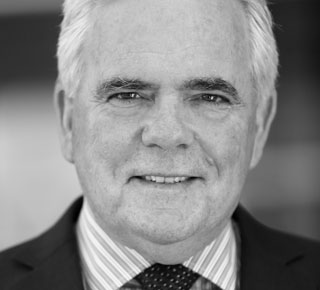 John Langoulant AO
Chair Designate, Infrastructure WA
Mr John Langoulant has extensive executive experience in the private and public sectors including as the Western Australian Under Treasurer, Chief Executive Officer with Australian Capital Equity, the Chamber of Commerce and Industry of Western Australia and the Oakajee Port and Rail project.
John currently holds Board Chairman roles at the Government Employees Superannuation Board, the Northern Territory's Power and Water Corporation, Westpac Banking Group WA, Pawsey Supercomputer Centre, Rottnest Island Authority and the Dampier to Bunbury Gas Pipeline. John has recently been appointed Chair of Infrastructure WA and is a Director of the National Disability Insurance Agency and the Multinet Board. He also has Chairman roles with the Lester Portraiture Prize, CEDA and Amana Living.
In 2018 John undertook a Special Inquiry into the Western Australian Government's Projects and Programs undertaken between 2008 and 2017. He has undertaken other inquiries for the Western Australian and Northern Territory Governments
Mr Langoulant was made an Officer in the Order of Australia in 2010 for distinguished service to business and commerce, particularly through leadership and management roles and to the community of Western Australia.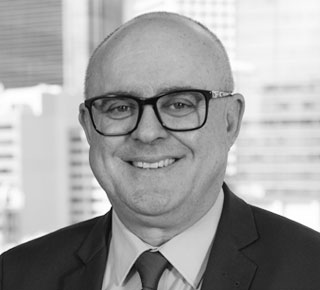 Anthony Kannis
Project Director, METRONET
Following a significant period of working in a number of State Government central agencies, mainly in infrastructure investment, Anthony joined Western Australian Treasury in January 1996. Here he provided strategic advice to the Government on infrastructure prioritisation and investment, in addition to the general resourcing requirements of public sector agencies.
He was instrumental in establishing and operating the Public Private Partnerships Support Unit which, in partnership with the Office of Strategic Projects, progressed a number of major projects.
Anthony was appointed to the Board of Infrastructure Australia in May 2008 and was Deputy Chairman of the Western Australian Treasury Corporation from April 2009 until May 2013. He was also a member of the WA Planning Commission's Infrastructure Coordinating Committee.
In October 2013, Anthony was appointed as WA Police Executive Director to lead the agency's corporate related functions. During this time he was a significant contributor to the Frontline 2020 reform program which, amongst a number of operational changes, made significant improvements to WA Police's corporate operations, including governance, introducing a centralised business management model and attracting a number of highly skilled public servants.
Anthony was appointed as Project Director of METRONET in June 2017. His role is to lead his team, which consists of officers from the Departments of Transport; Planning, Lands and Heritage; and Communities, Public Transport Authority, LandCorp and Metropolitan Redevelopment Authority.
The team has the responsibility to:
undertake the initial planning and development of projects to investment decision;
maintain an overall program timeline and budget;
monitor and report on progress to the METRONET Taskforce;
manage the METRONET Special Purpose Account;
manage communications for the program; and
provide administrative support to the Taskforce and associated steering committees.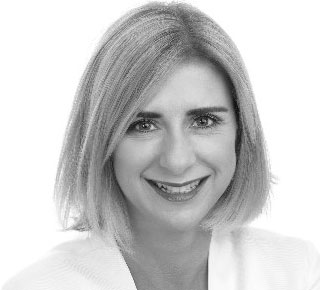 Sandra Brewer
WA Executive Director, Property Council of Australia
Sandra Brewer is the Western Australian Executive Director of the Property Council of Australia. Prior to commencing this position, Sandra was a communications and marketing executive. Her experience spans blue chip corporates, WA private businesses, retirement living, residential development and construction. Sandra believes that leaders should be driven to create change beyond the four walls of an organisation, which is why she has volunteered for many years in political and industry bodies. She holds a Bachelor of Commerce from the University of Western Australia. Sandra also has first-hand experience in the property industry, through her family's business in residential construction. Sandra is committed to being a strong and effective advocate for the Members of the Property Council and the many people who work in the property industry.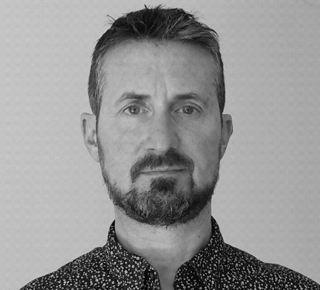 Dominic Boyle
Project Director – Planning & Technical Services Directorate, Main Roads Western Australia
John Gelavis
Executive Director, Master Builders WA
John Gelavis is the Executive Director of the Master Builders Association of WA, a position he has held since September 2018. John was previously the Regional Executive Director of the Housing Industry Association for five years and has 25 years of experience within the building industry. He has held numerous sales, marketing, management, operational and strategic leadership roles. John is married with two children.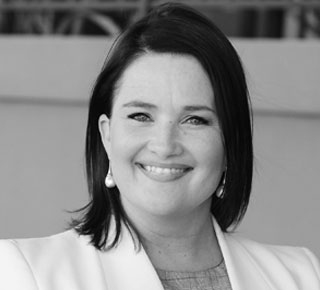 Tanya Steinbeck
Chief Executive Officer, UDIA (WA)
Tanya has a wealth of property development industry experience in WA across the private, government and peak body sectors. She has worked in various communications, project and management roles for over 20 years.
Tanya currently holds the position of Chief Executive Officer at the Urban Development Institute of Australia in WA (UDIA WA) where she leads a strong team representing the development industry.
Tanya uses her expertise to focus on working collaboratively with government and other stakeholders to achieve a policy environment that enables industry to effectively deliver smart, sustainable and liveable communities.
She was previously Executive Director of Regional Services Reform and Transformation at the Department of Communities. Prior to that, Tanya led the successful implementation of the $560 million Social Housing Investment Package.
Tanya has also worked for over six years with large listed property developers, Stockland and Mirvac after seven years at the Property Council of Australia (WA).
In December 2016, Tanya was announced as the inaugural winner of the UDIA WA Women in Leadership Award. The award recognises her personal and professional contribution to the development industry over the last 20 years.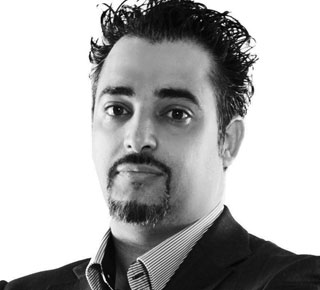 Fariborz Hatam
Founder, FHSI Architects
Fariborz is the founder of FHSI Architects; previously, Fariborz was the design director at Aedas, where he worked on some of the world's most iconic projects. his remarkable portfolio of experience extends to Afghanistan, Australia, Croatia, Georgia, India, Iran, Jordan, Qatar, Saudi Arabia, UAE and South East Asia, gaining expertise in urban design, master planning, mixed-use developments, high rise towers, sustainability and cultural architecture.
Amongst the many award winning projects some of Fariborz' innovative design solutions include; Masdar MIST- neighborhood, the first zero carbon and zero waste community, and the master planning of the Mandalina Marina in Sibenik, Croatia which earned 'high achievement award' in Dubai cityscape architectural review award. He proceeded with another award winning 2M sqm master plan in Afghanistan – Aino Mina , where he won three awards in the 'middle east architecture awards' in three categories for 'master planning', 'sustainability' and 'residential scheme of the year'.
Fariborz' unique design approach is driven by holistic design solutions that integrate environmental, cultural, social, economic and aesthetic influences to create a contextual modern architecture that is highly sustainable. In this context, Fariborz has been recognized for his iconic design of the 'Dubai mosque' which incorporates contemporary design in a highly traditional and conservative building type. His design for the Dubai mosque was renowned in the region and was published locally and internationally.
*Speakers to be confirmed